Yoder YS480 Hardwood Pellet Cooker
If you are searching for a single grill to perform all of your outdoor cooking needs, the YS480 ( smaller brother to the YS640 )  Hardwood pellet cooker from Yoder Smokers is the answer. Traditionally, hardwood pellet fired grills have been excellent at smoking and baking but lacked the focused heat at the grate to be considered a serious direct grill. Yoder Smokers has overcome this challenge with their YS Series of pellet cookers outfitted with their direct grilling package. When fit with this package, the grate temperature on the left side soars past the 650-degree mark and produces those coveted steakhouse quality grill marks, fast cooking times, intense caramelization, color and texture common to cooking over an open fire or gas fired grill.
Yoder YS480 Hardwood Pellet Cookers also offer superb quality and taste when used traditionally as a pellet fired smoker. With second-to-none build craftsmanship, the YS480 Hardwood Pellet Cookers help to produce the flavor that only wood fires can produce, all with the ease of "set it and forget it" operation.
Made in America's heartland
Digital control and display
Ability to be built into an outdoor kitchen
Easily cleaned
YS480 has 790 square inches of cooking surface
Second Shelf, Heat Management Plate, Heavy Duty Chrome Cooking Grates & Outside Front & End Shelf are all included as standard in Australian model
150F / 65C – 600F-/ 315C degrees in 5-degree increments
20 pound / 9kg  hopper capacity
10 gauge steel cooking chamber, 14 gauge steel on hopper and cart
Fully 240V Converted
Australian Safety & Electrical Compliance
RCM Compliance
NEW Yoder YS640 Video: "The World's Most Versatile Grill"   https://www.youtube.com/watch?v=Gjj7tBLj6pk/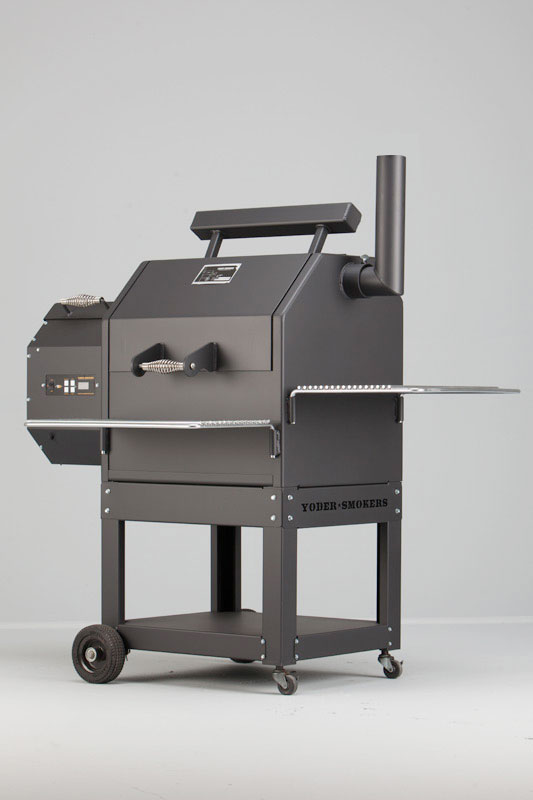 Yoder YS480 Hardwood Pellet Cooker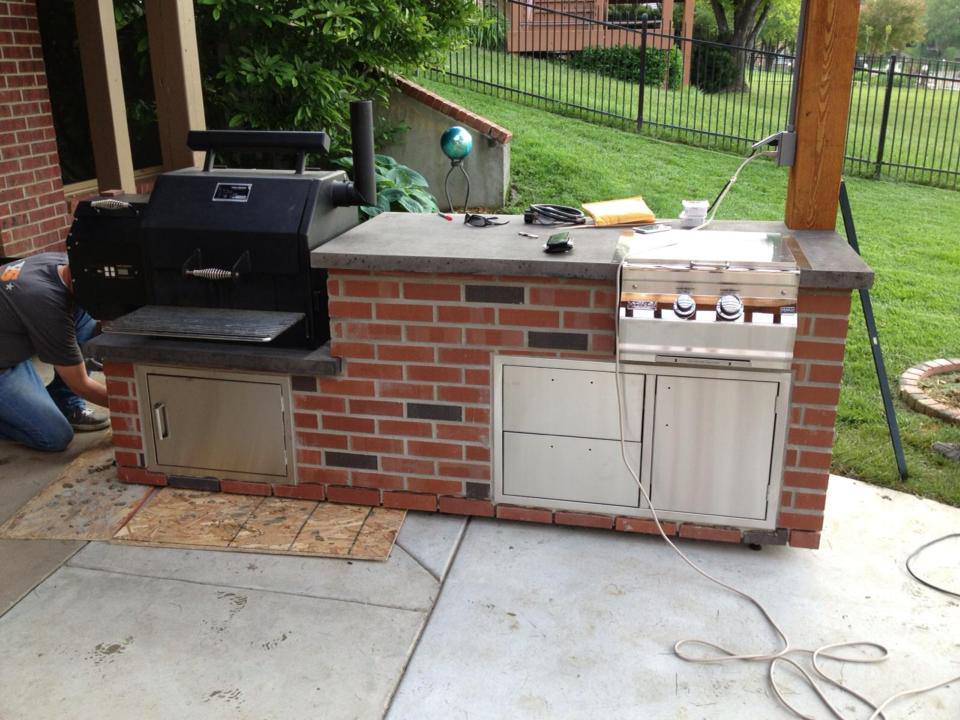 YS480 Built into an Outdoor Kitchen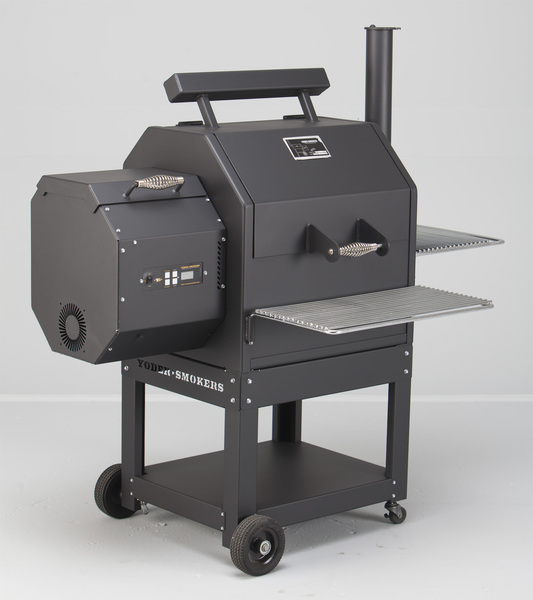 Yoder YS480 Hardwood Pellet Cooker
Yoder YS480 Hardwood Pellet Cooker
Yoder YS480  – Control Panel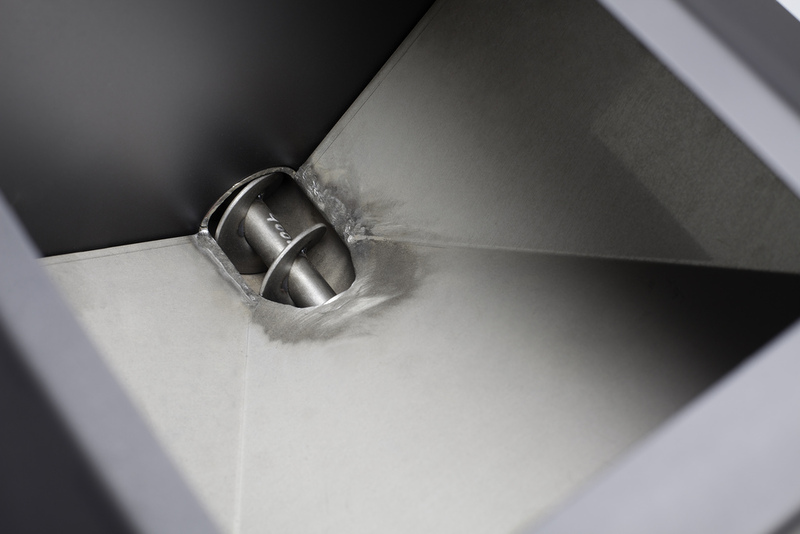 Yoder YS480 – Auger that feeds the hardwood Pellets into the fire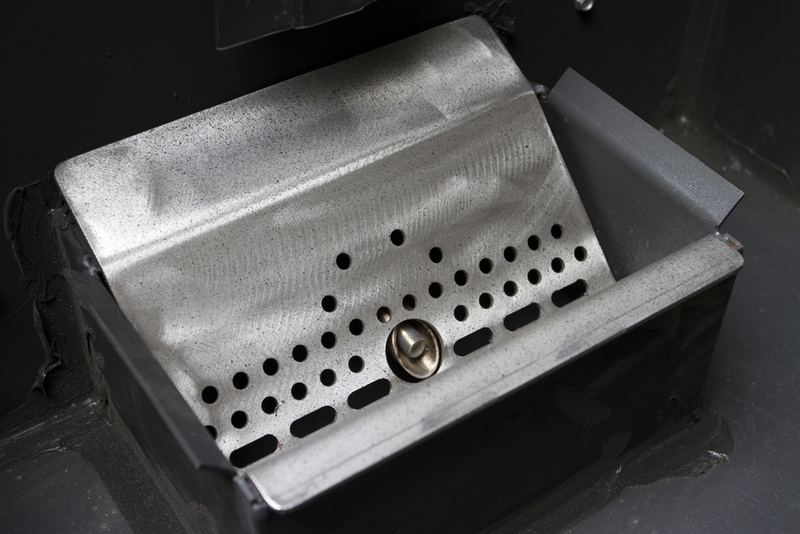 Yoder YS480  – Fire Grate & Ignighter
Yoder YS480 – Chrome Racks with Heavy Duty Drip Tray under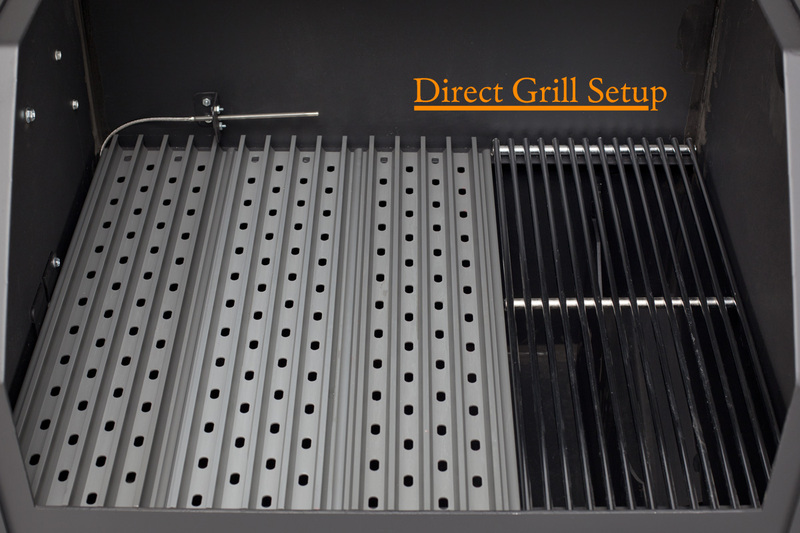 Yoder YS480 – Shown with optional set of 3 Grill Rails ( extra Grill Rail available for right side end singularly )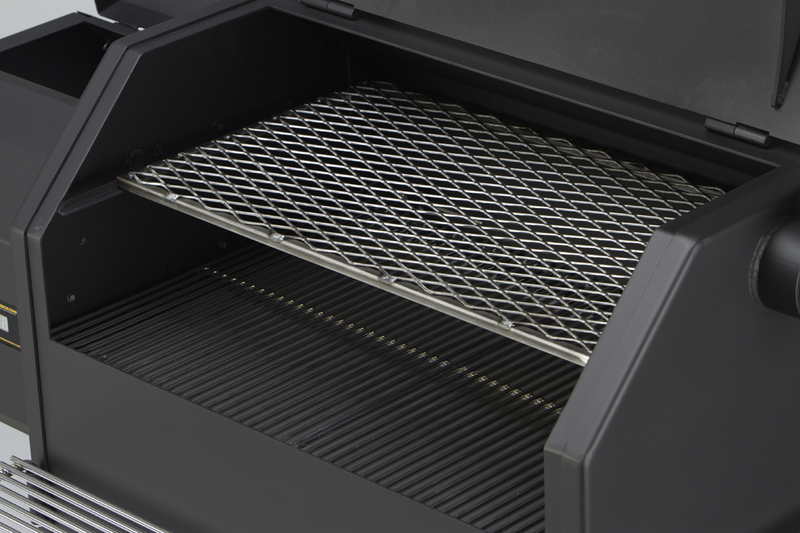 Yoder YS480 – Shown with optional Top Shelf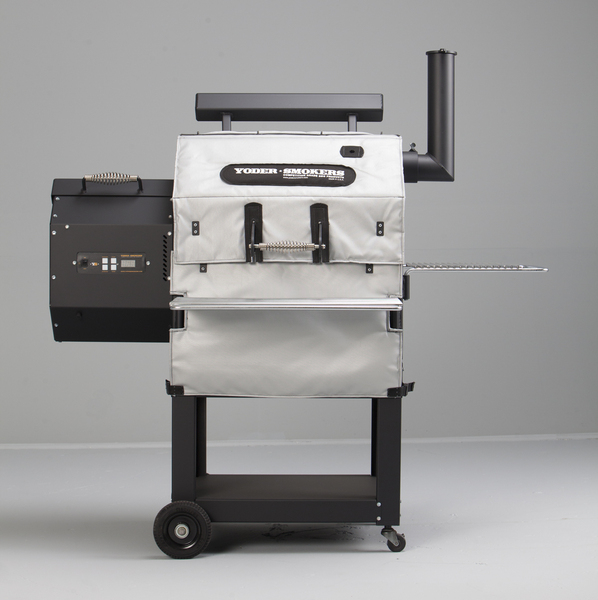 Yoder YS480 – Shown with optional Thermal Jacket for economy of Hardwood Pellet usage in the colder months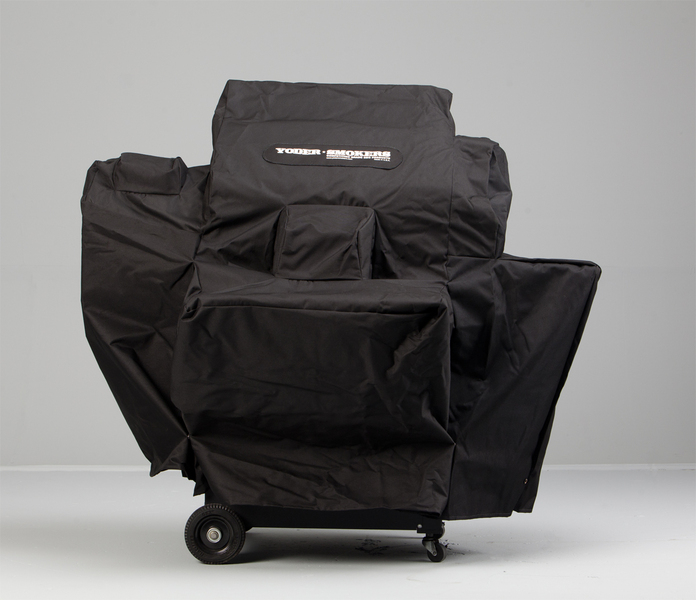 Yoder YS480  – Shown with optional Yoder Custom Cover on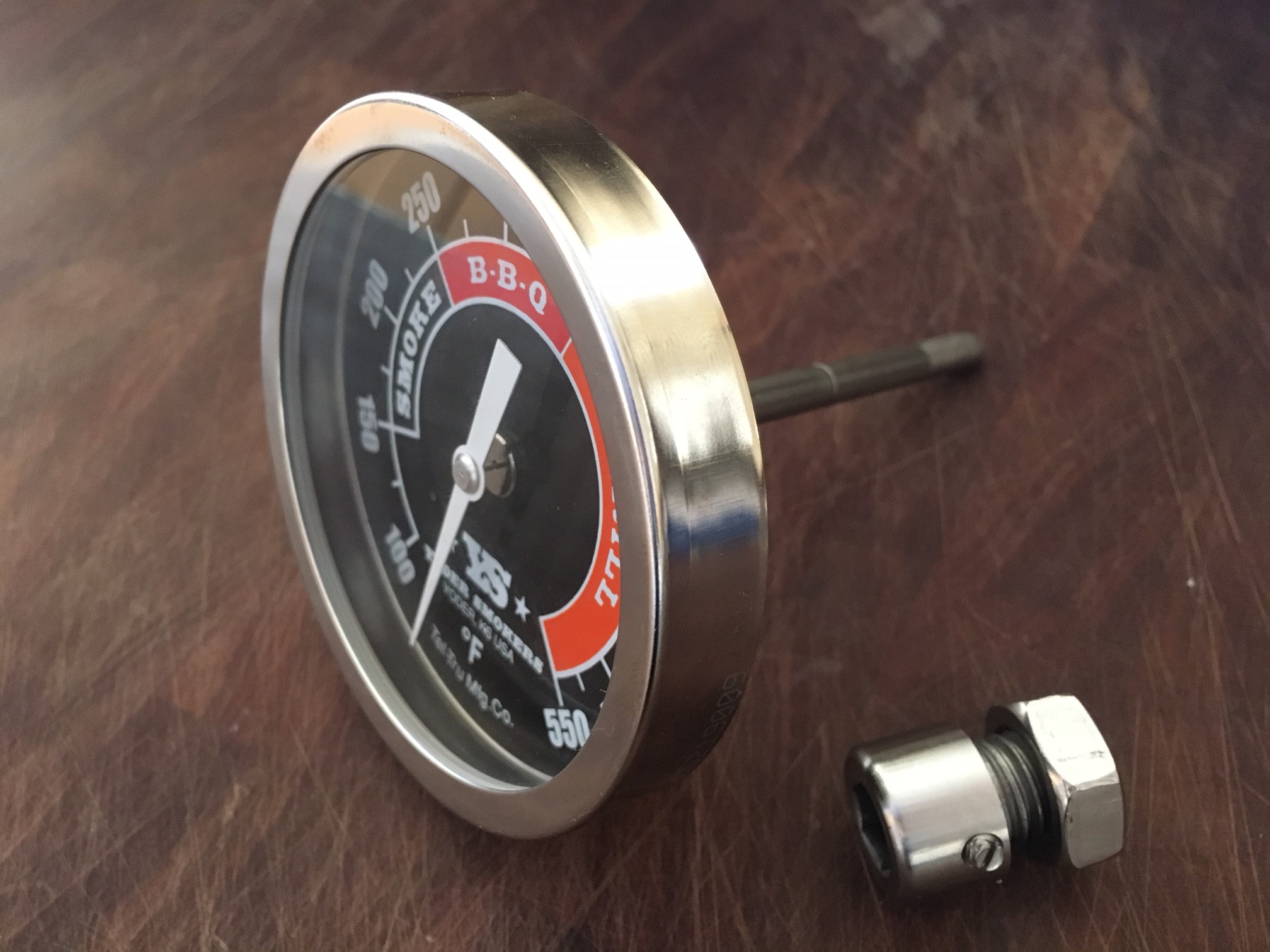 Optional Yoder Temperature Gauge including stainless steel door fitting ( Shown in Fahrenheit ) & sold separately as a kit.
The below images are of Yoder's NEW 2 piece HMP (Heat Management Plate);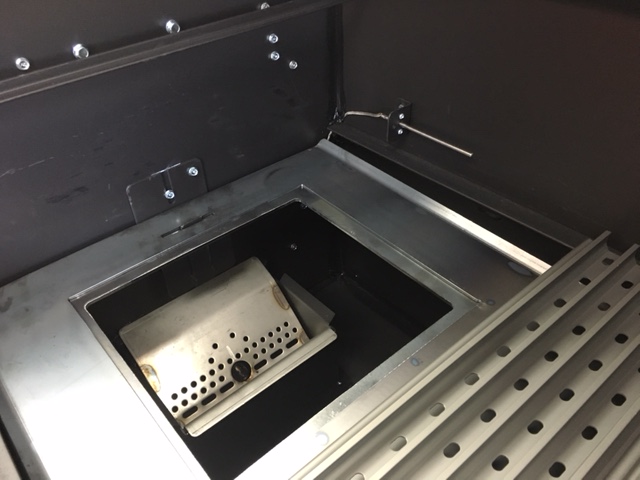 The HMP is reinforced underneath and has an easy lift out section to enable quick cleaning of the burn grate and direct grilling.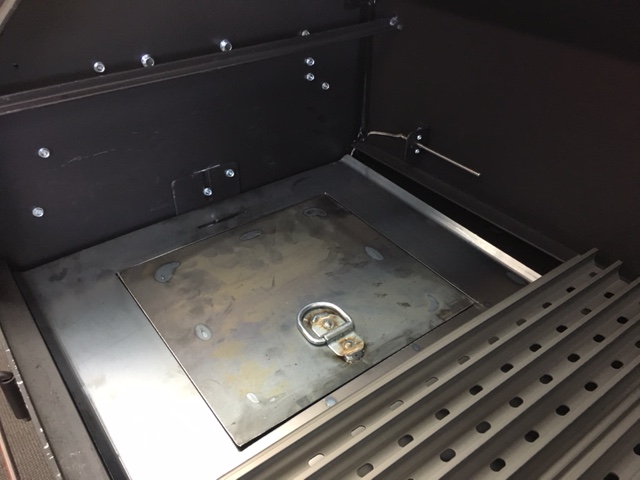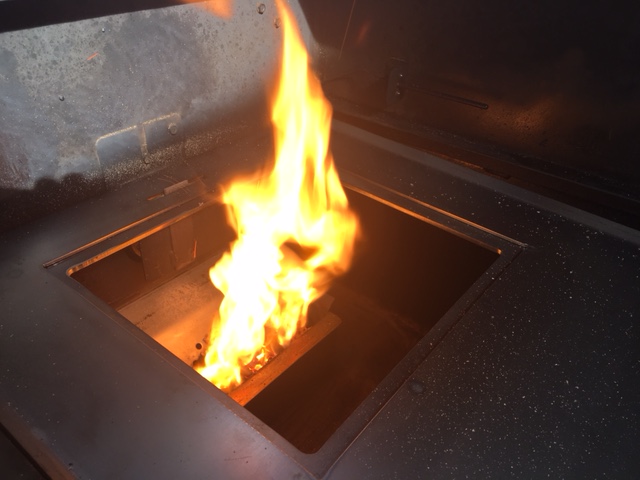 Yoder Smokers, Kansas USA
Yoder Smokers are handcrafted in Kansas USA, the heartland of American Barbecue territory, by highly skilled boilermakers.
They are NOT the typical barbecue pit you buy at just any barbecue store. These pits are designed for use commercially, at
the biggest BBQ competitions, and in your own backyard where the competition can be just as stiff.
Ask any owner of a Yoder Smoker why they chose a Yoder pit and you're likely to hear things like: "It keeps an even temperature"
, "the build quality is second to none" and "It really keeps in the heat"  In other words, people who really know BBQ recognize
the quality workmanship put into every Yoder YS Pellet Grill/ Roaster/ Smoker, and how those "extra details" can make all the
difference in turning out mouth-watering BBQ.
So, if you are looking for a BBQ to last you a lifetime that "just works" with unmatched versatility, then the Yoder YS Pellet is for you.
You will see the difference in build quality compared to any other brand. If you do decide on a Yoder, only when you get it home
and fire it up will you fully understand why Yoder Smokers is top of its class both in America and now in Australia.
For the latest Yoder YS Brochure, please email  david@grillpro.com.au
NEW Yoder YS640 Video: "The World's Most Versatile Grill"   https://www.youtube.com/watch?v=Gjj7tBLj6pk/