Yoder Stockton 24″ Vertical Smoker
Over and over we heard our customers asking for a BBQ pit that delivers a large cooking area in a compact footprint. The Stockton is the answer to this request. With just over 4,300 square inches of cooking surface in a compact space (62″ long x 82″ high x 35.5″ wide), this pit can easily handle 24+ racks of ribs of 16+ pork butts or whatever your friends or customers desire. The Stockton is fitted with eight, two foot square racks positioned 4″ apart. Load all 8 or remove every other rack for increased cooking height. This design is as versatile as your cooking requirements are varied. Load it up with ribs and then fill it with turkeys, it's that simple.
Unique to the Stockton's design is the variable damper located between the firebox and the cooking chamber. The damper is variable from wide open to fully closed allowing the pitmaster to fine tune the heat and smoke into the pit creating temperature swings of over 100-degrees at will. No matter how you use it, this pit is extremely versatile and will excel in the backyard, in competition, or in commercial use.
Standard Features:
•Cooking chamber height is 38″ from the bottom grate to the top of the cooking chamber.
•Cooking chamber length and width is 2′
•Cooking chamber is constructed from 1/4″ steel
•Offset firebox dimensions are 2′ x 2′ x 2′
•Firebox (top and bottom) is 1/2″ steel plate, sides are 1/4″ steel plate
•Dual-damper through draft control + firebox damper for increased temperature control
•Thermometers: 2 mounted on vertical chamber door
•Cooking chamber includes 8 cooking racks with 4″ of clearance between each rack
•Removable cooking grates in the cooking chamber
•Plated coil handles are "cool to the touch"
•Mounted on steel wheels
Yoder Stockton 24″ Vertical Smoker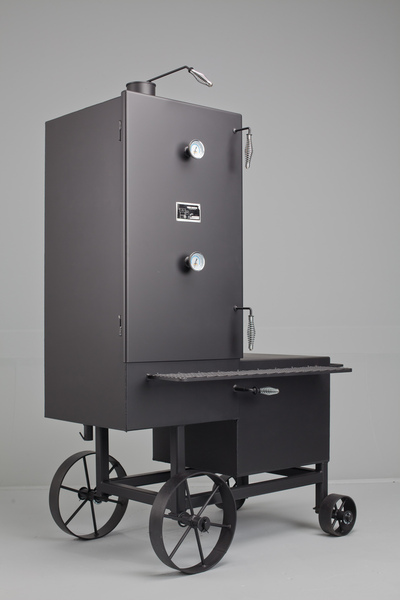 Yoder Stockton 24″ Vertical Smoker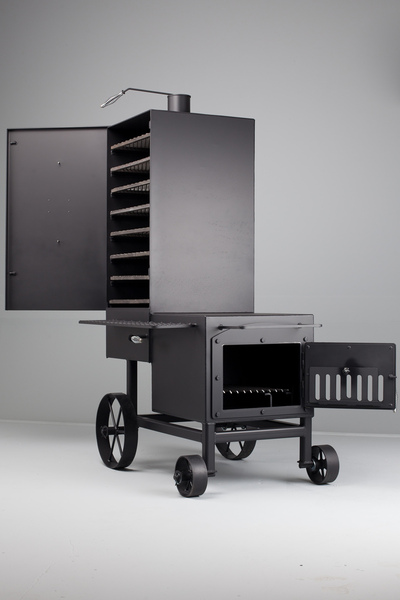 Yoder Stockton 24″ Vertical Smoker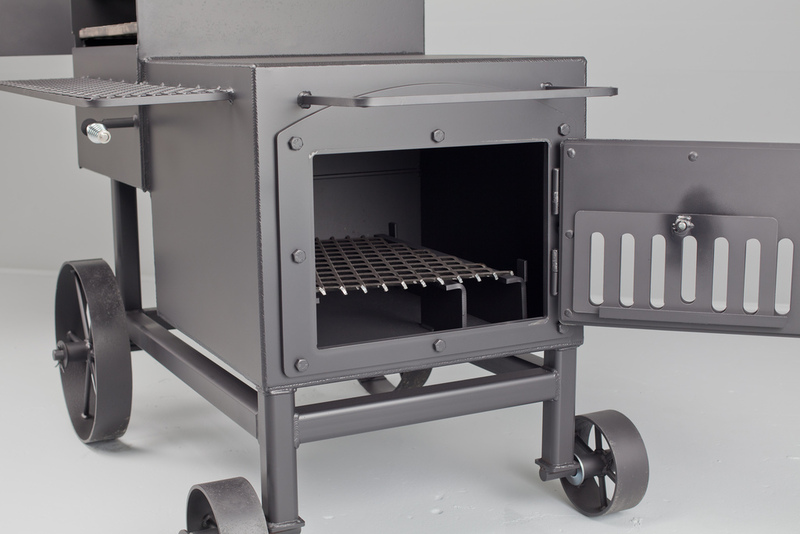 Yoder Stockton 24″ Vertical Smoker
Yoder Stockton 24″ Vertical Smoker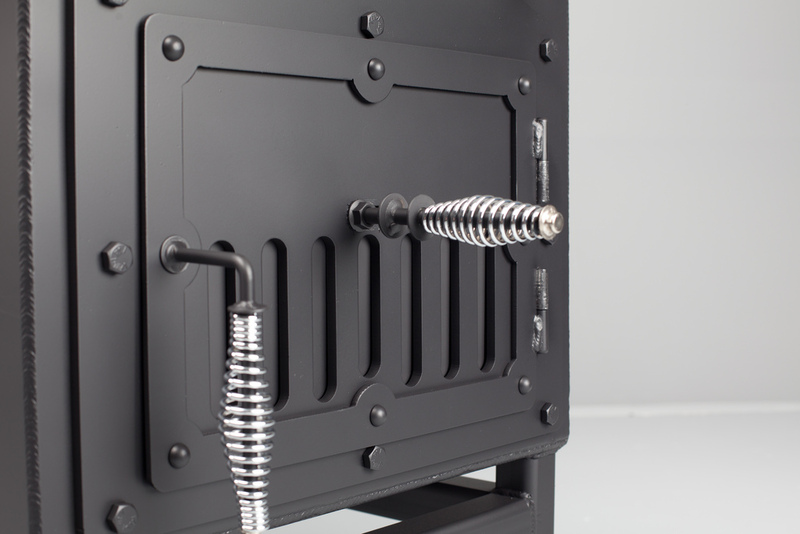 Yoder Stockton 24″ Vertical Smoker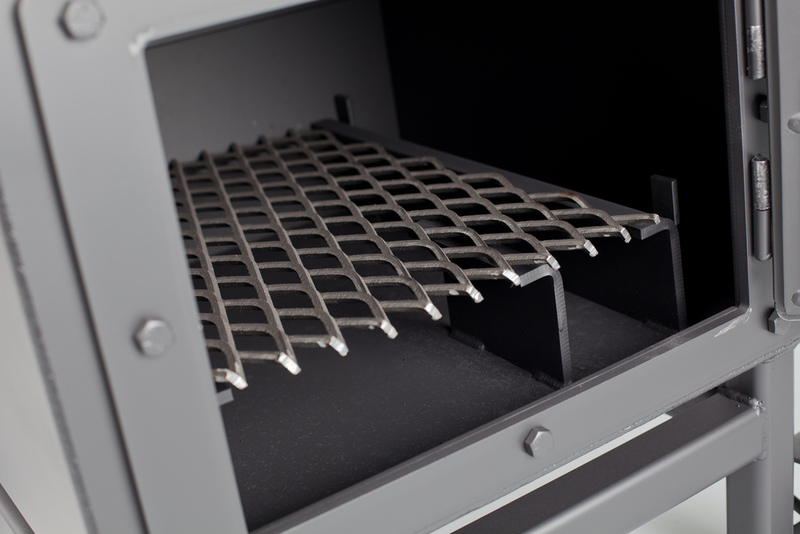 Yoder Stockton 24″ Vertical Smoker
Yoder Stockton 24″ Vertical Smoker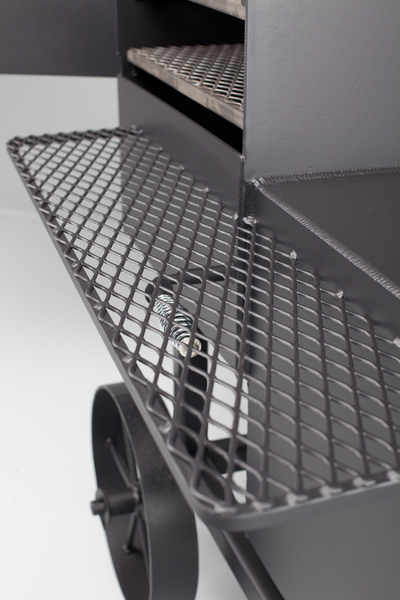 Yoder Stockton 24″ Vertical Smoker