Tatonka Dust – Steak Rub
 Tatonka Dust, manufactured in North Dakota was originally created specifically as a steak dust – but as we quickly learned that it not just a beef seasoning.
Backyard cooks are using it on EVERYTHING and ANYTHING they can cook or grill. It will even make those green veggies taste good!!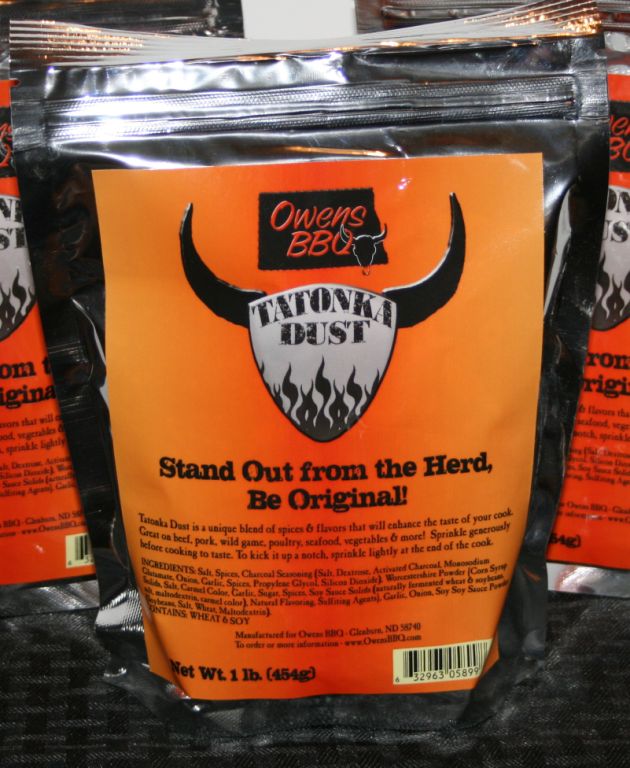 Tatonka Dust has an unique flavor – it is Worcestershire powder, soy sauce powder, and a charcoal seasoning base mixed with onion, garlics, peppers, salts and some other secret spices that blend together perfectly for that one of a kind flavor