Tappecue Wi-Fi Remote Multi Thermometer
The Tappecue Wi-Fi Remote Multi Thermometer is the future of thermometers used by Slow-cooking enthusiests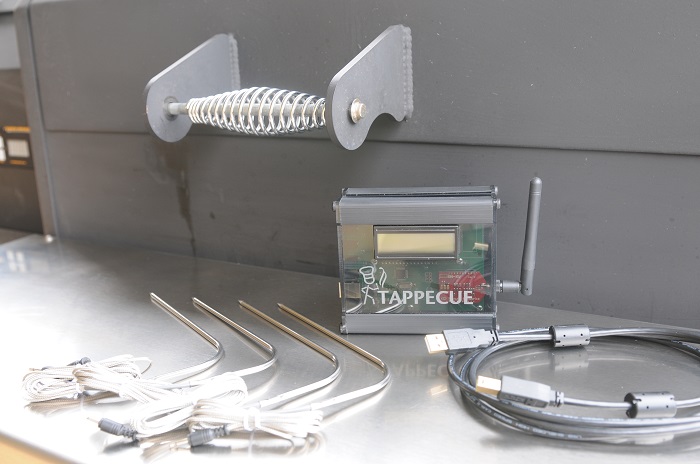 Unlike Bluetooth and radio frequency thermometer devices that limit the distance you can roam and have weak connections, Tappecue is manufactured in Kansas in the US and offers no limitation and a reliable, sturdy connection through Wi-Fi enabled probes and a state-of-the-art mobile application.
Without worry, keep an eye on your meat from your job, while you're picking up last minute grocery supplies, at a mates for lunch or even while playing a game of golf.
Tappecue will alert you when your food is done or when your smoking chamber has gone in or out of range on Android and iphones, giving you the luxury of perfectly cooked food.
Benefits of Tappecue:
– With Tappecue you are no longer strapped to your smoker. You can now mow your grass, get some last minute grocery supplies, or enjoy lunch out with a Mate while your dinner cooks
– Monitor beef, chicken, pork, and your chamber without worries of cross-contamination, enjoy versatility with four Meat/Chamber Probe combinations.
– Your friends and family can monitor the smoking session at the same time without having access to your setting with the "guest" log-in.
– View real-time graph of your current cooking session on Android and iOS devices. Catch temperature spikes as well as take a look at temperature of any of your probes at any given point in your cooking session.
– Session history is mailed to you after you end your smoking session from your smartphone. You can then get the data and graph your session history. With session history you can improve your cooking by analyzing past smoking histories.
Tappecue comee complete with 4 Probes, USB Cable, Plug Pack & instructions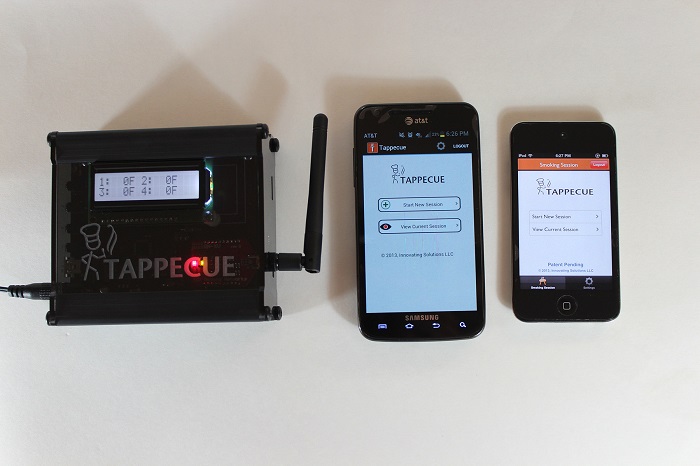 Free Android and iPhone App available and switchable between F & C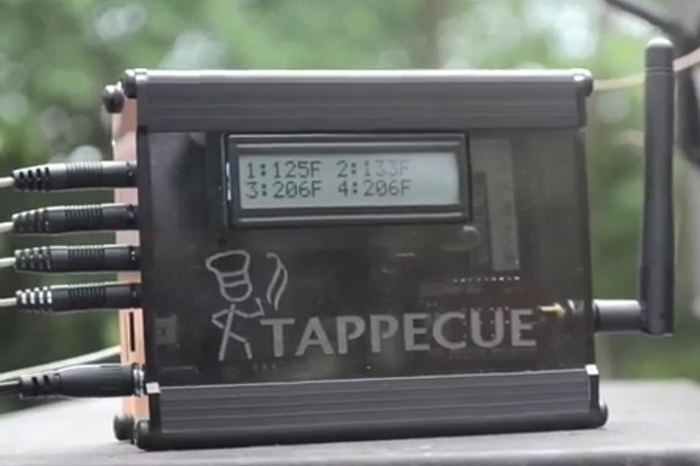 Free email set up support available from Tappecue in the USA