"Reverse Seared" Rib Eye Steaks on the Yoder YS Pellet Grill
Reverse Sear Method of cooking Steaks – ( why & how to do it )
The "Reverse Sear" method is a great way of cooking those really thick steaks, especially if you like them perfectly Medium-Rare all the way through.
I cook steaks on a Yoder YS640 Pellet Grill using Aircraft Aluminium "Grill Rails" as I have found cooking over a wood flame gives more flavor & a more juicy steak compared to gas.
The big advantage with the US manufactured Yoder is that it was designed from the ground up to direct flame grill.
How to do it.
Start with great produce, this method works best for those really thick steaks.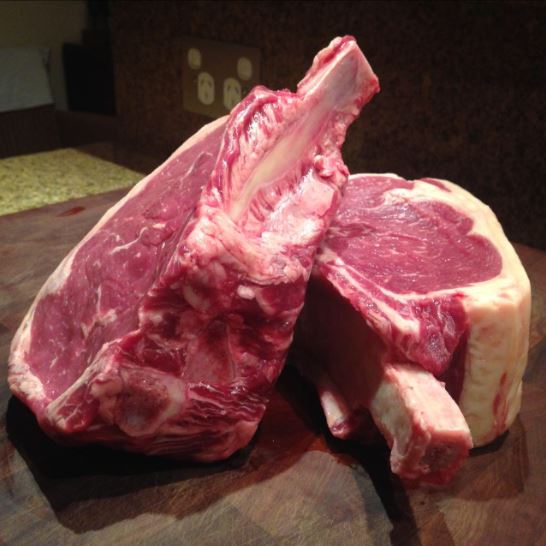 Start with your YS640 set up with the HMP ( Heat Management Plate ) removed & Grill Rails in as well as the top shelf in.
Preheat the YS640 to 200F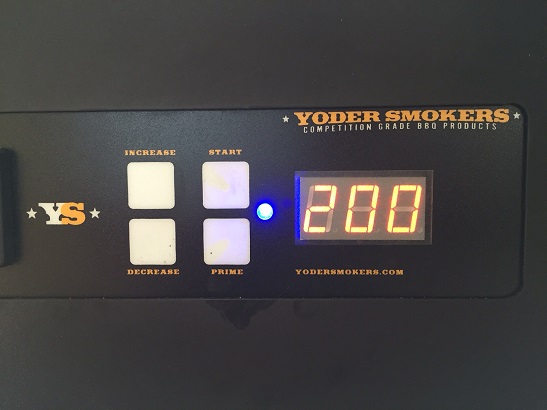 Place the steaks on the top shelf at the flu end and always cook with the door closed.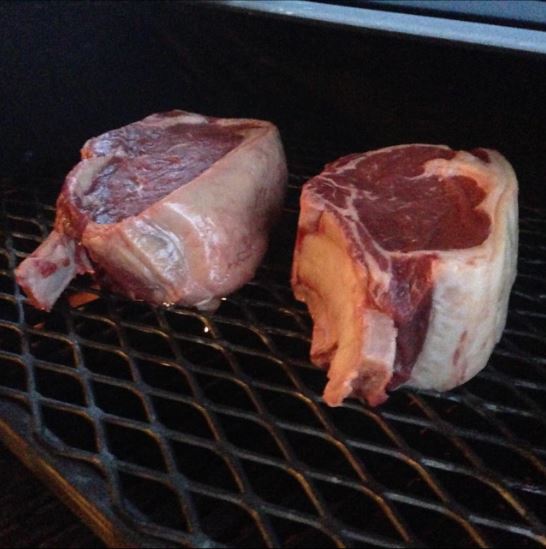 Cook them until the center of the steaks is 95F – this will give your steak a beautiful smoke flavor profile as well as retaining moisture.
Once your steaks are at 95F internal, turn up your YS640 to 495F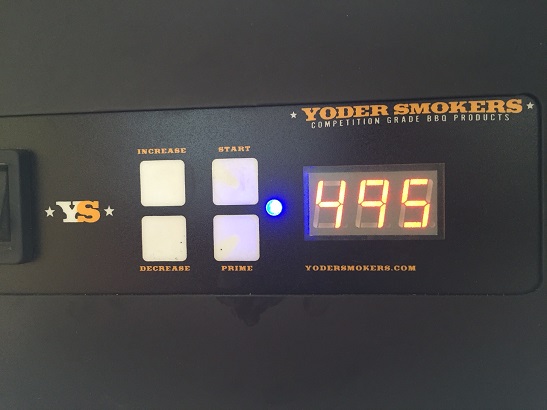 When the YS640 reads 460F on the digital display, place the steaks on the Grill Rails over the flame & remove the top shelf ( with gloves ) – dont wait for the temperature to reach 495F The YS640 will continue to "Ramp-Up" & deliver pellets to the fire, this is what you want.
After 2 minutes of cooking on the Grill Rails, turn the steaks 90 degrees to achieve those awesome grill marks.
After another 2 minutes turn the steaks over.
After a further 2 minutes turn the steaks 90 degrees.
When the internal temperature of the steaks reach 135F – 140F remove the steaks and rest. This will give you the perfect Medium-Rare all the way through.
We recommend to rest your steaks for best results, not under alfoil but rather under an absorbent cloth.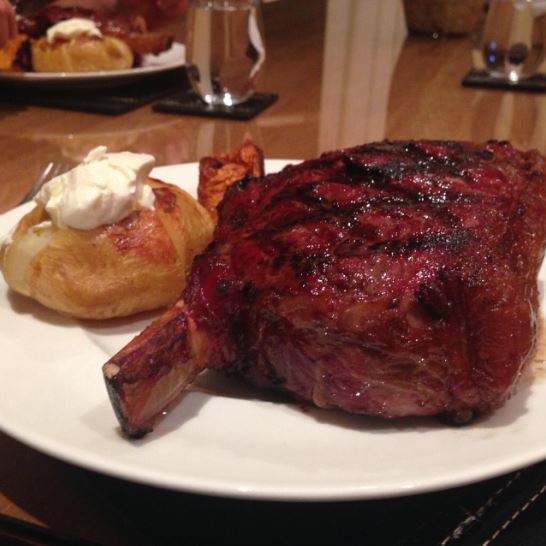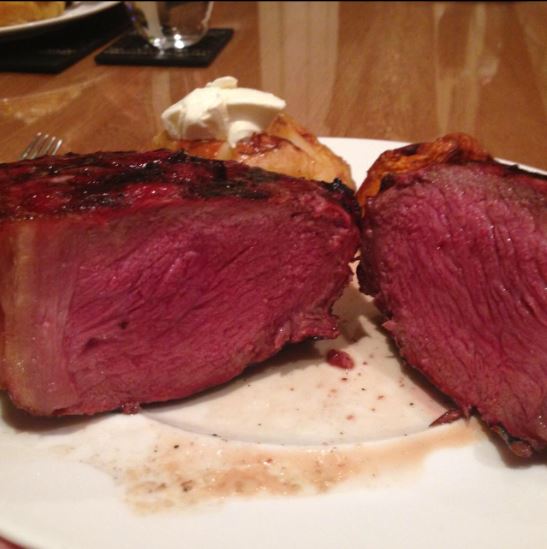 I just don't think you can beat this method for those thick steaks, enjoy!