Pulled Pork
There are loads of places cooking Pulled Pork in Pubs & Cafes around Australia, but not that many doing a great job & getting a nice smoke profile in it.
If you own a Yoder YS Pellet Grill, then you are ahead of the rest as cooking Pulled Pork for you is an absolute breeze & the results "amazing" just like the competition BBQers cook in the US.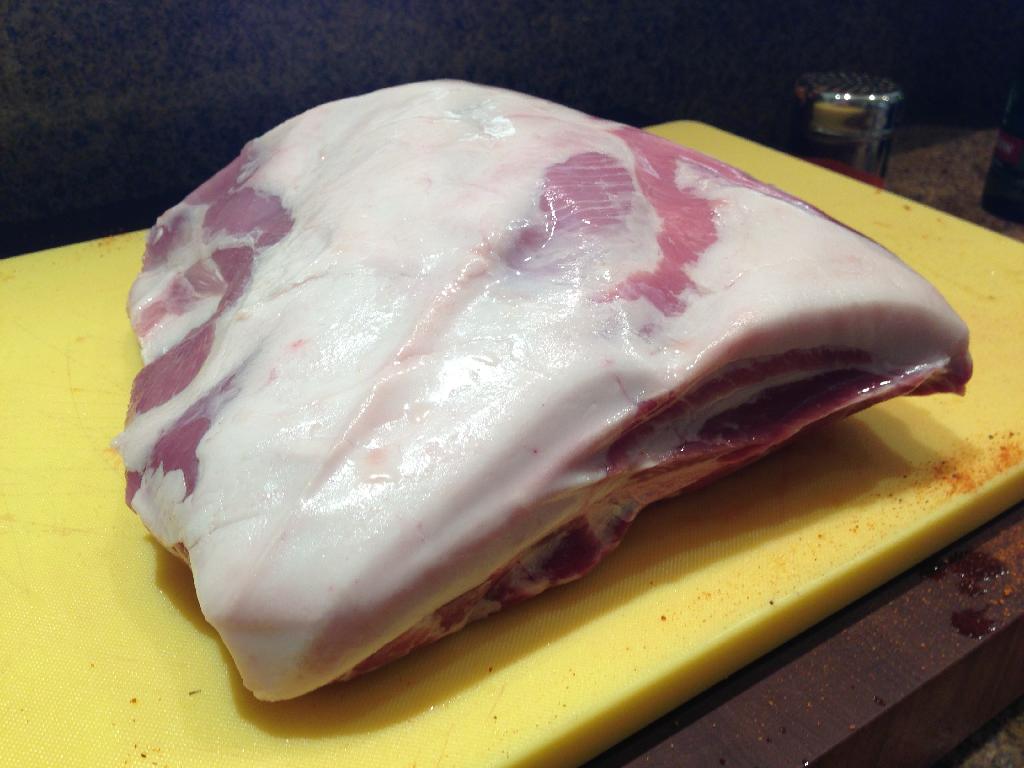 Start with a Pork Shoulder prepared Boston Butt style ( Large bone left in, small bones removed, skin off and fat trimmed off ) Berkshire is one of the best we have in Australia.

You will probably have to finish trimming it yourself to remove the rest of the fat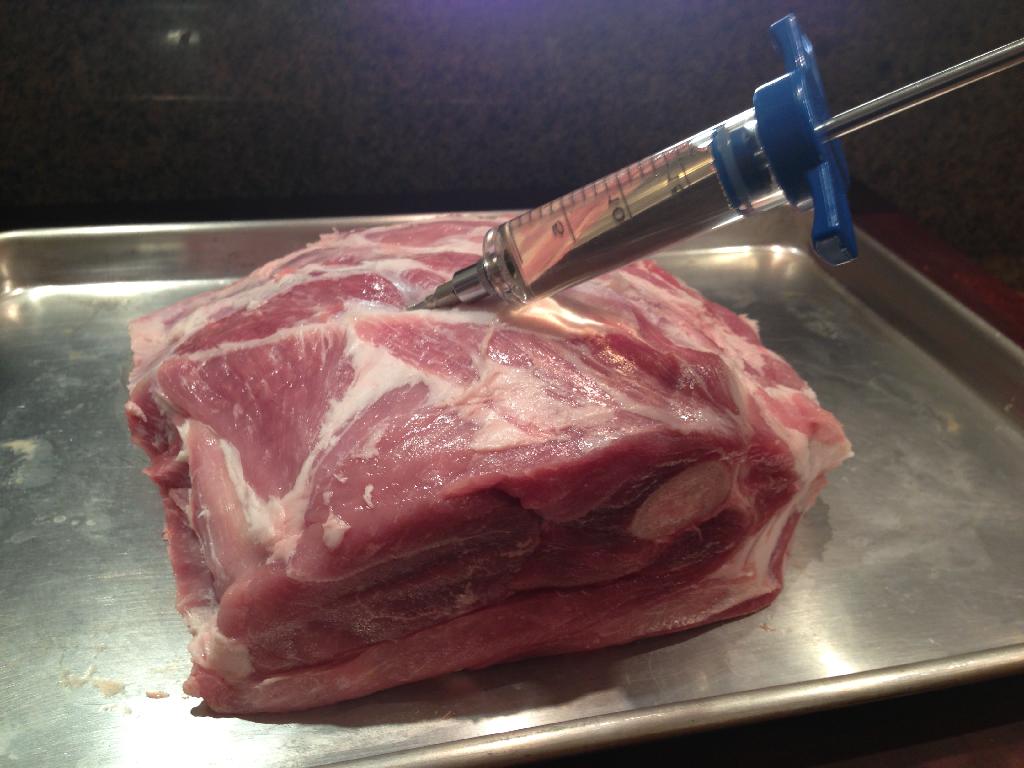 Inject the Pork Shoulder with Mad Hunky Pork Brine, Apple Juice or Apple Cider ( until it wont take any more )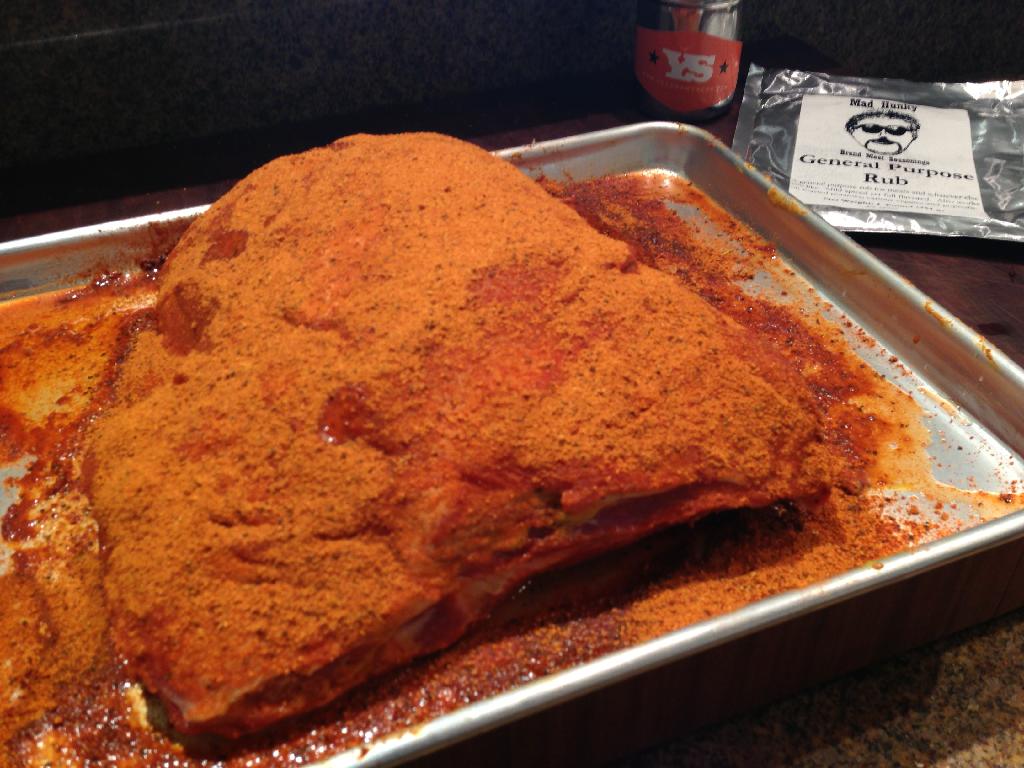 Apply a little American Yellow Mustard & sprinkle with Mad Hunky General Purpose Rub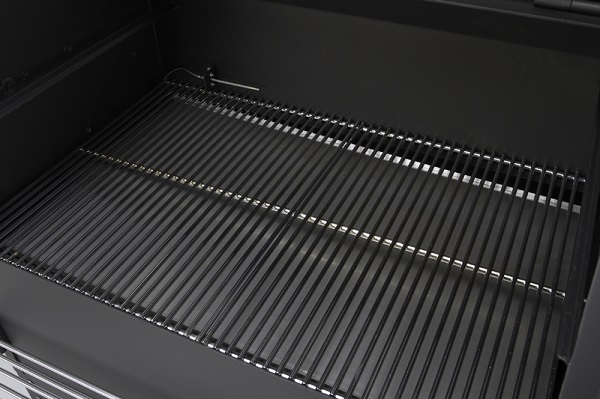 Cover your Heat Management Plate with Alfoil & insert your Heavy Duty Chrome Cooking Grates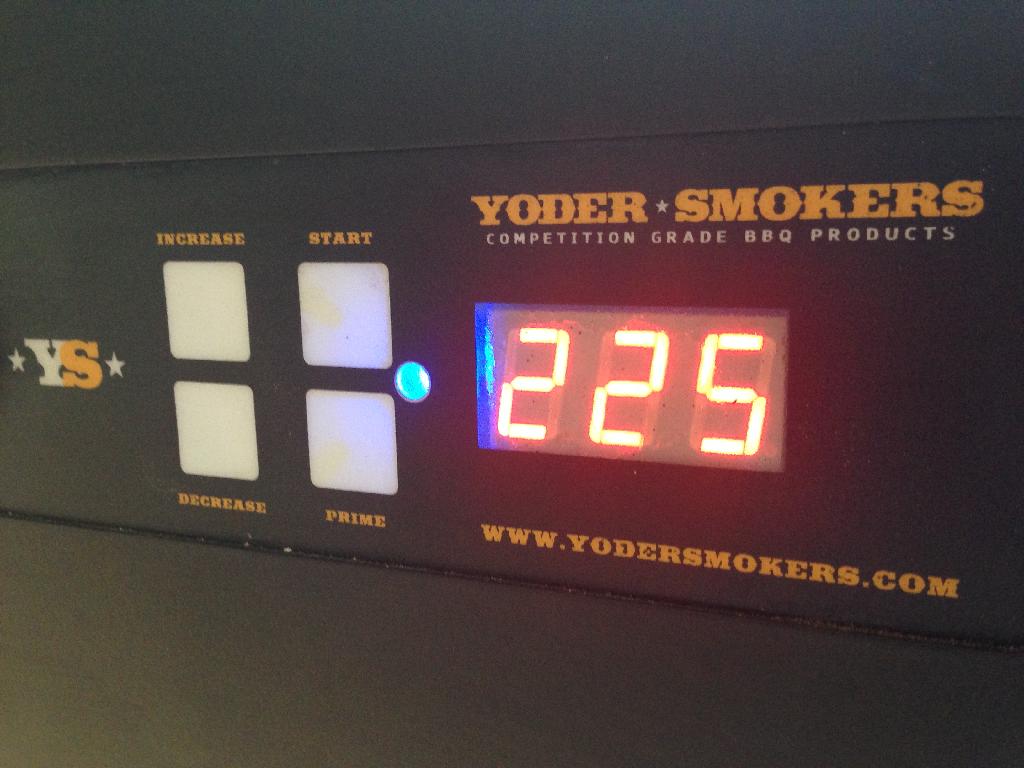 Set your Yoder to 225F / 105C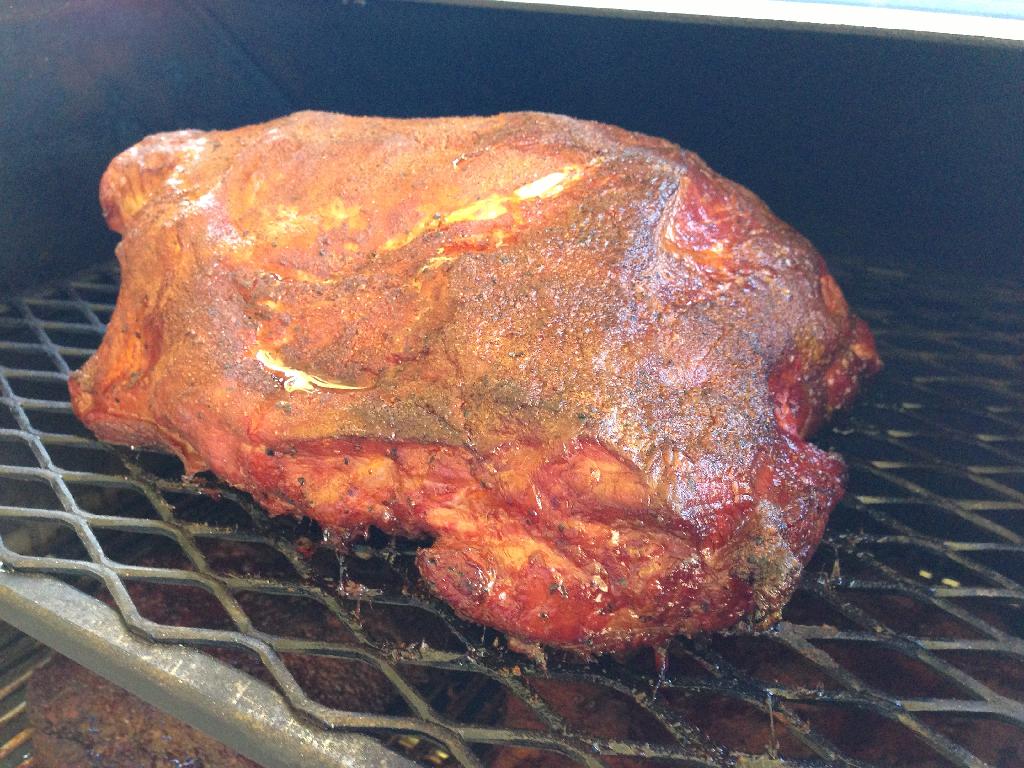 Cook until the internal Temperature is around 155F – 160F

Take out & place on at least 2 large sheets of Alfoil

Apply Brown Sugar & Honey to the top of the Pork, tightly wrap & place back into the Yoder
When you can slide a skewer into the Pork as easily as you would into soft butter ( internal temperature of around 203F ) it is finished cooking & should be placed into an empty Esky with the lid on to rest, still wrapped in Alfoil. Rest for between 1 – 2 hours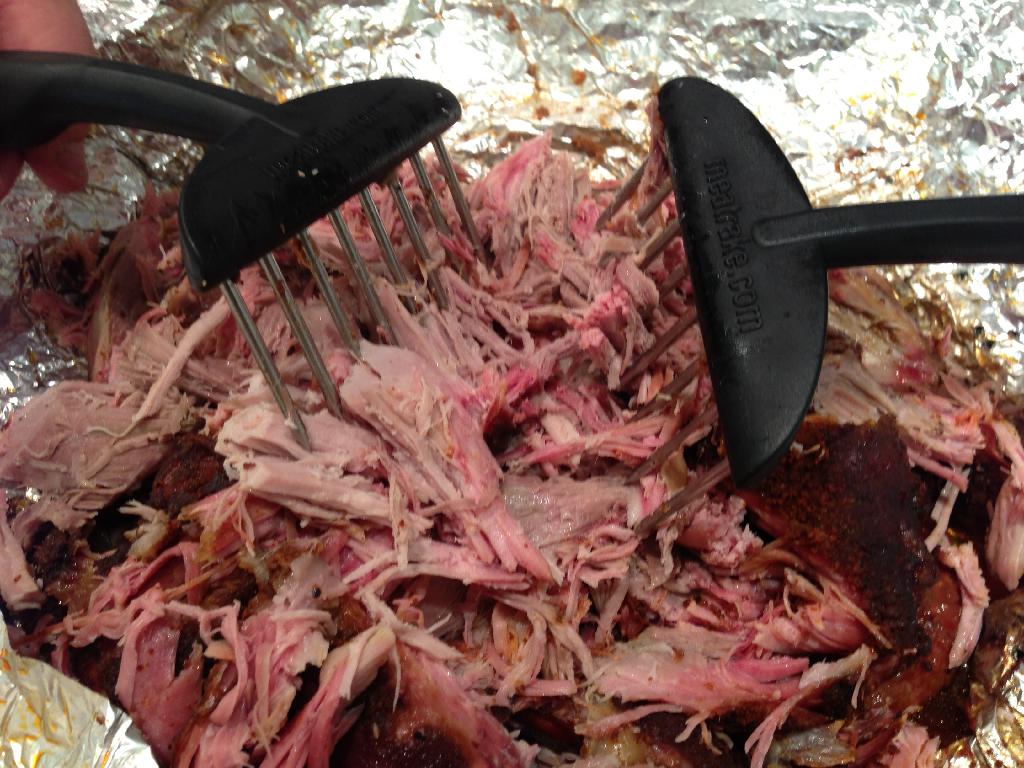 After resting place in a dish & use Meat Rakes to "Pull" the Pork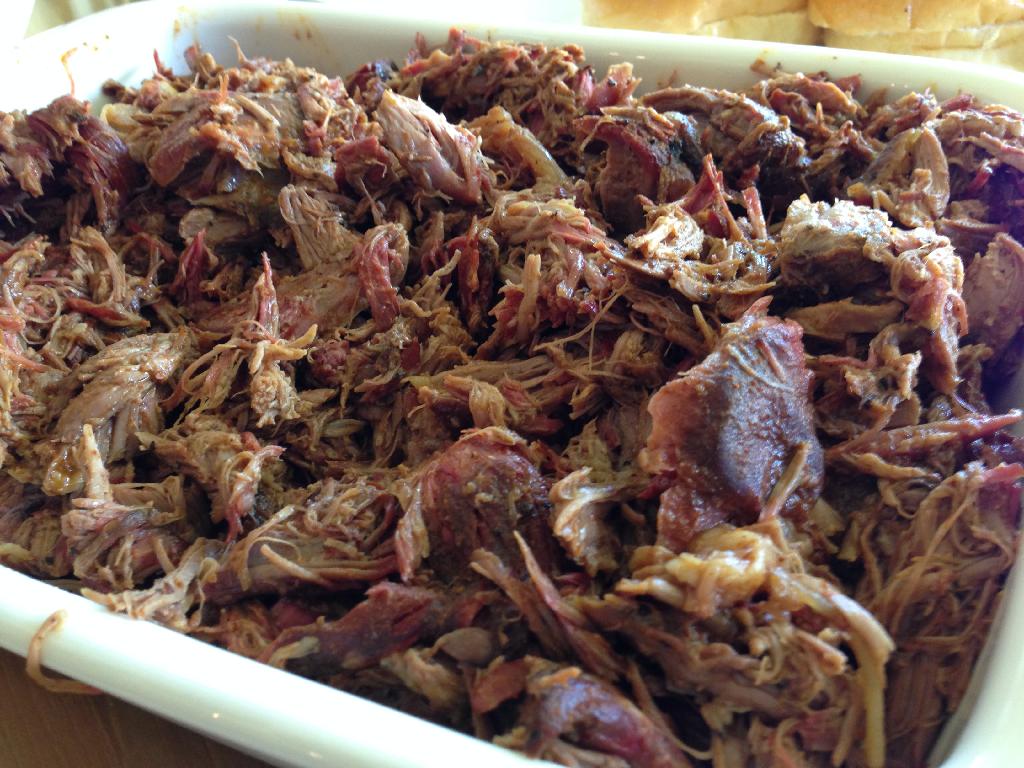 The Pulled Pork should have a lovely gentle smoky aroma

Pulled Pork give Nachos a huge lift.

Pulled Pork also works great with "Slaw" on a bun