Pork Belly on the #3 La Caja China
We cooked Pork Belly to absolute perfection at "Taste Of Melbourne" held in Albert Park 13-16 November 2015
Ingredients:
1 x Pork Belly
1 x Adobo Cuban Rub
1 x Salt
5.5kgs x Heat Beads or charcoal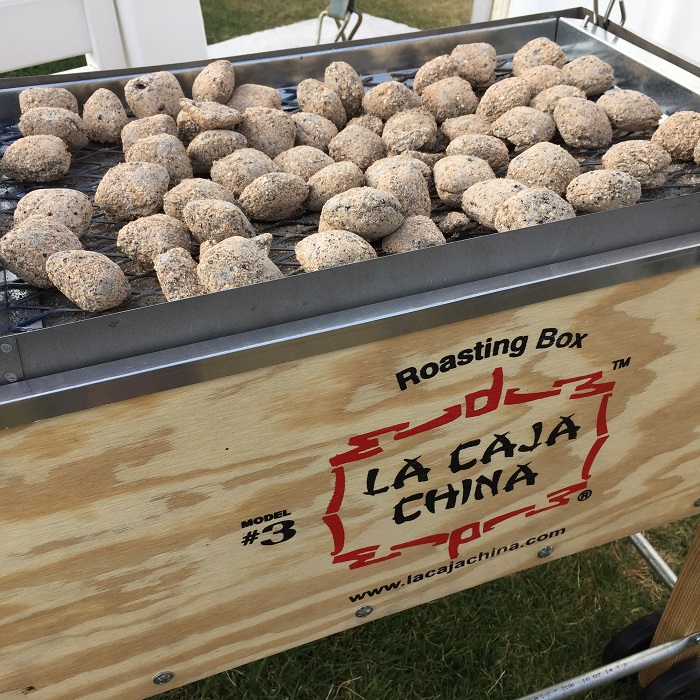 Start about 2kgs of Heat Beads in a pile & then spread out after about 30 minutes once lit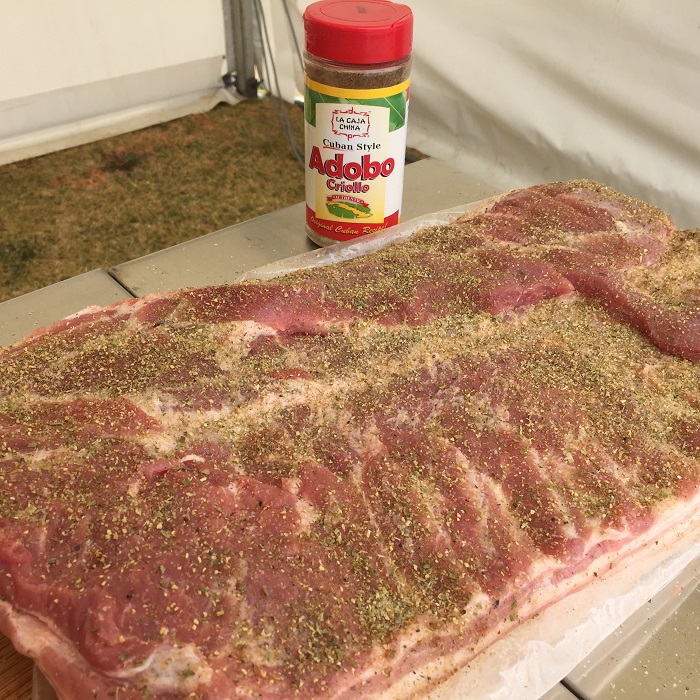 Allow the Pork Belly to reach room temperature and then sprinkle "Adobo" Cuban Rub on the underneath side.
Place the Pork Belly in skin side down.
After an hour of cooking add 1.5kgs of Heat beads
After another hour add 2kgs more of Heat Beads
Important:  Do not lift the lid at all until 2.5hours of cooking time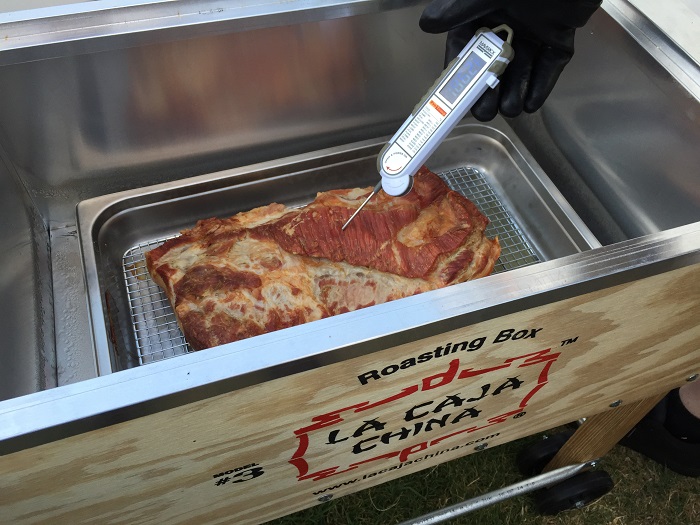 After 2.5 hours cooking in total, turn over the Pork Belly
Removed the ash from the ash pan
Scoured the skin of the Pork Belly & replace the Heat Beads
After 15 minutes lift a corner to check the crackling
Keep checking about every 8-10 minutes  & move your Heat Beads around to obtain a more even crackling if necessary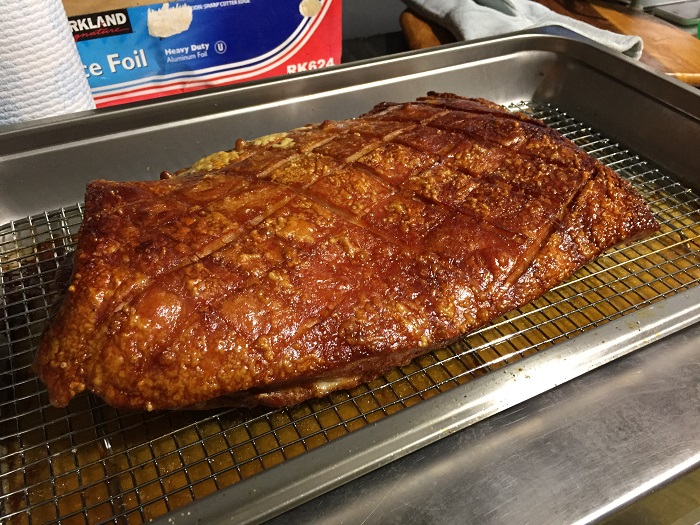 Sprinkle Salt to taste
Amazing "Edge to Edge" crackling is just perfect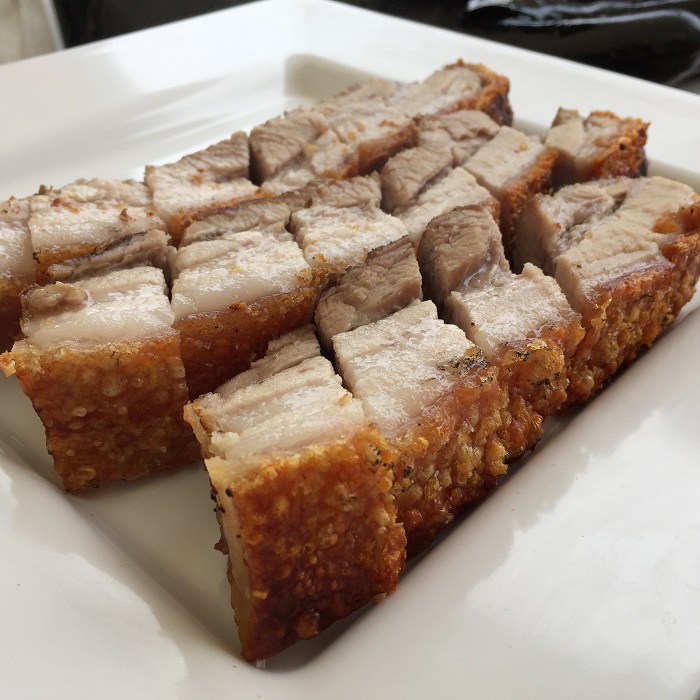 The finished result in a total time of 3-3.5hrs of cooking time for the best Pork Belly you will ever taste 🙂
Please email me at david@grillpro.com.au for more information & orders.