BBQ Buttula
The BBQ Buttula is simply the biggest, strongest, most heavy duty spatula you will find for sale anywhere!
The Buttula is a spatula designed for moving, flipping, and handling large chunks of meat such as a pork butt and brisket. The Buttula is 8 inches long x 6 inches wide, and is made of 12 guage (1/8″ thick) stainless steel. It is a tool for big league barbeque competitions. Compared to the Buttula all other spatulas are toys!
If you are serious about your Barbeque, whether you be a weekend warrior or a competition cook, you need a Buttula for handling your heavy lifting!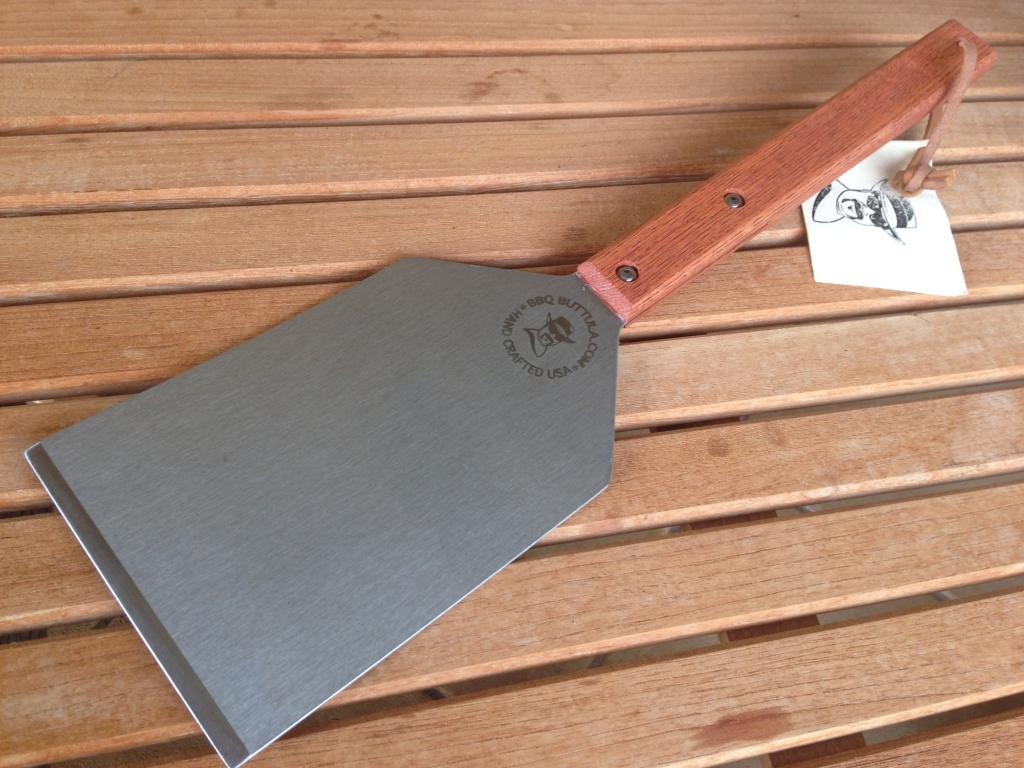 "My name is Manuel but my friends call me "Mex." I've been competing in big time barbeque competitions for 25 years now. A couple of my favorite barbeque competitions are the Great American Barbeque and the American Royal.
In addition to competing in the Barbeque competitions I also cook throughout the year for my own family, a variety of charitable organizations, and cater for people who want to have great barbeque for a party.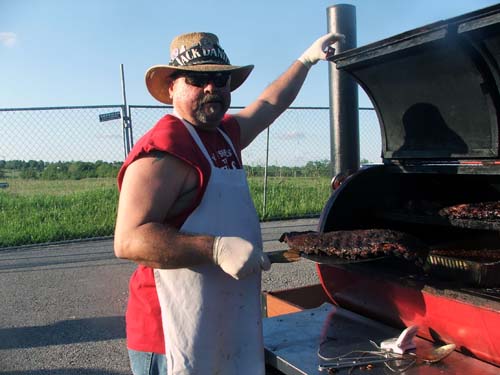 Up until recently I've been using the same commercially available hardware that the other people have been using, and have never been really happy with. Finally I decided to design and manufacture my own tools to make things easier for myself, and one of the first tools I designed was a heavy duty spatula I call the Buttula because it makes handling port butts so easy!"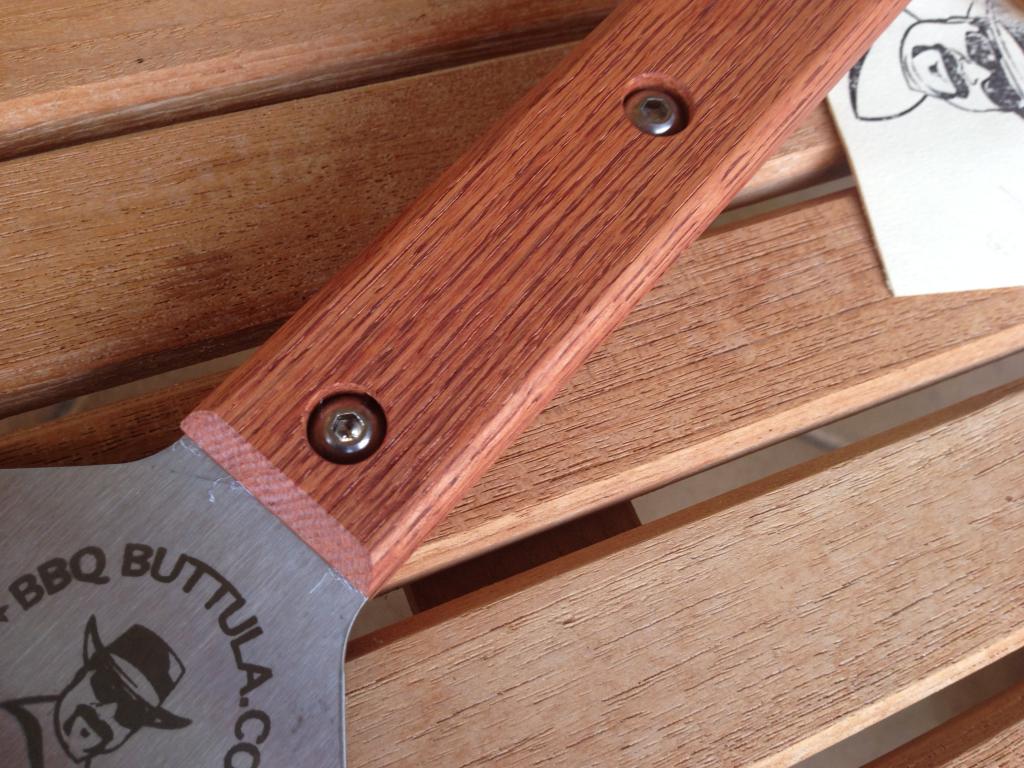 American Red Oak Handle
Manufactured by hand in Kansas, the heartland of American Barbecue in the US