Jalapeño Poppers
Jalapeño Poppers – Jalapeños halved, stuffed & bacon wrapped
Jalapeño Peppers
225gm of Pork Mince ( or Pork & Veal )
225gm of Philly cream cheese
Finely shredded Colby Cheese
Bacon Strips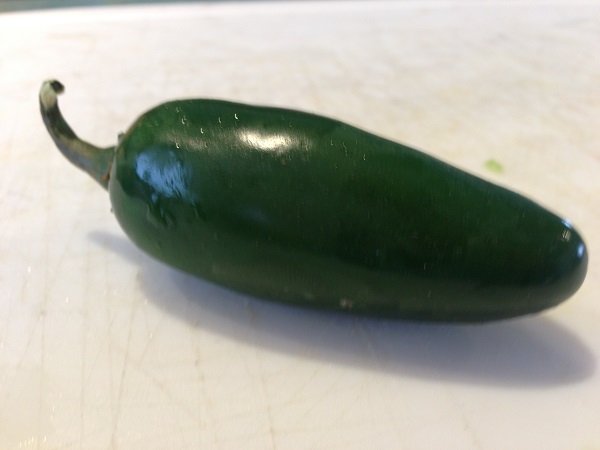 Start with nice Jalapeño Peppers. I have found it difficult to find these in the Markets or fruit & Veg stores, but Woolies & Coles have them most of the time.

Slice the Jalapeño Peppers in half.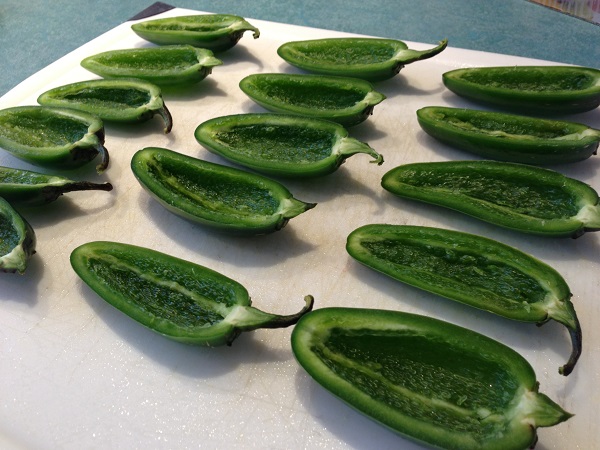 Core out the centre of the peppers ( saving some seeds ).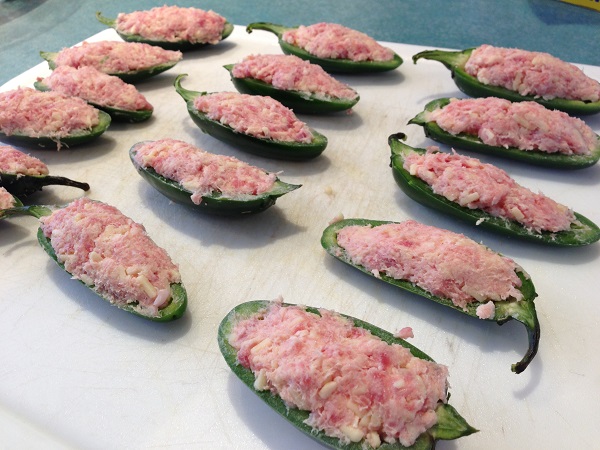 Fill with a mixture of Pork Mince, Philly Cream Cheese & finely shredded Colby Cheese. If you want more heat, you can sprinkle some of your saved seeds on top of the mix.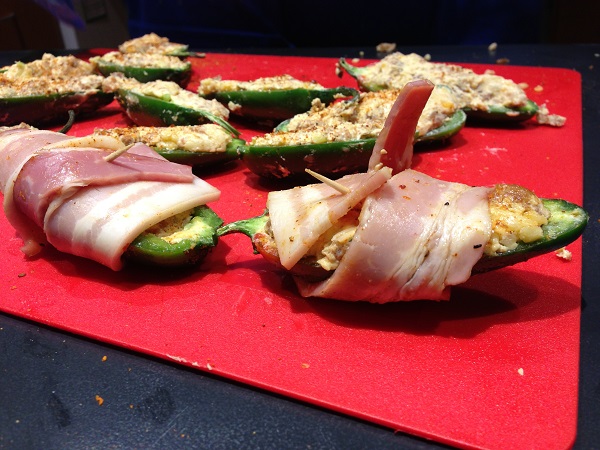 Wrap with Bacon Strips & secure with toothpicks.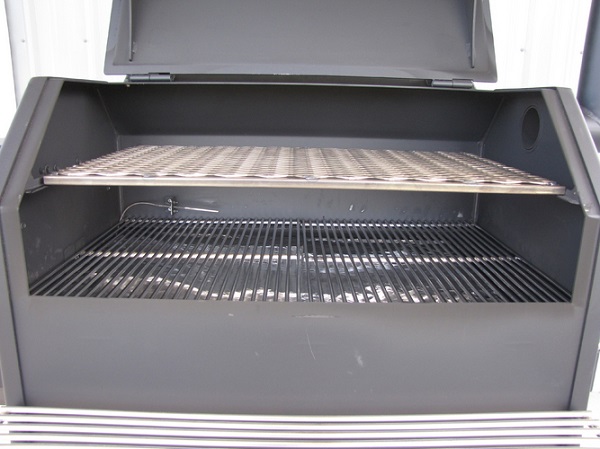 Insert the Heat Management plate & 2 x Chrome Cooking Grates & Top Shelf. Start the Yoder Y Series Pellet Cooker & set temperature to 300F.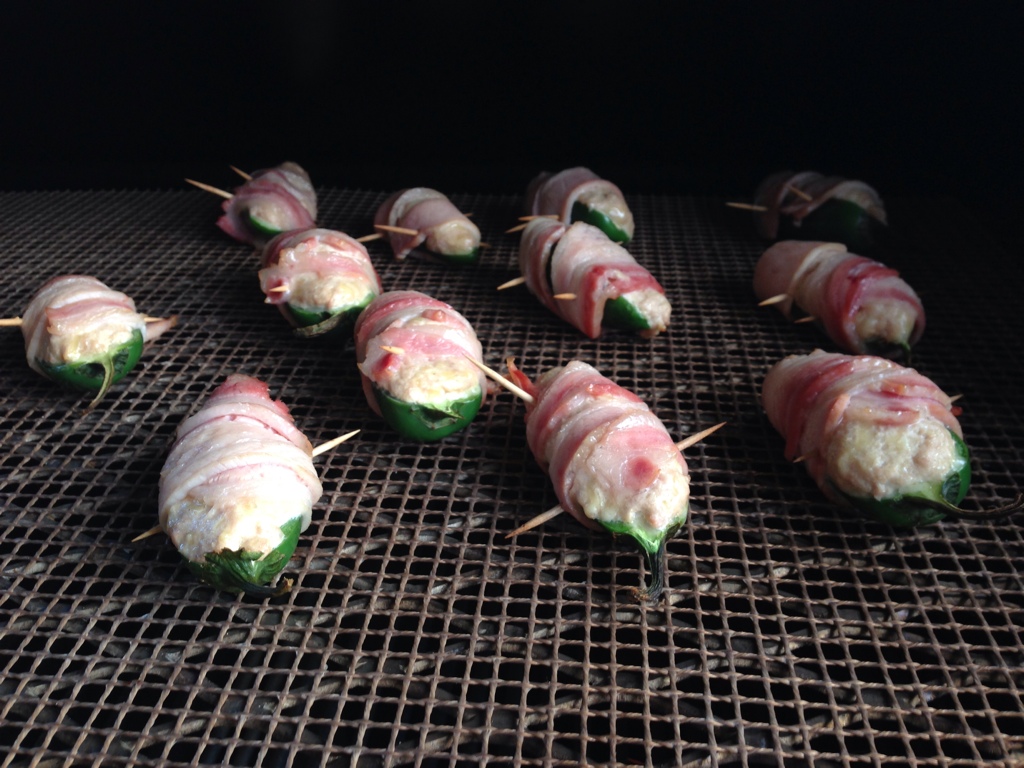 Cook on the top shelf, on a Frogmat if possible.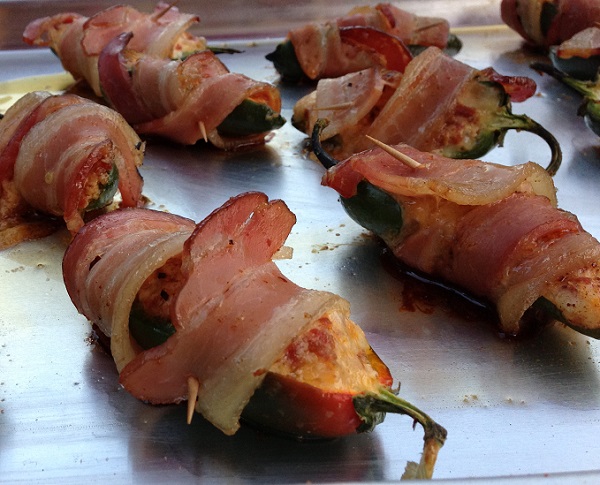 Cook until the bacon has rendered to your liking.  Peppers will be darker, and all filling melted.
……. and your friends will "love" them